Back to All Members Directory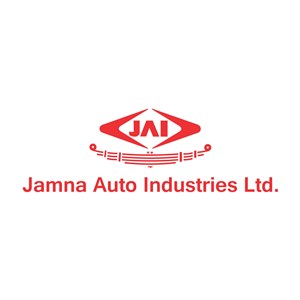 JAMNA AUTO INDUSTRIES LTD
Organization Overview
Jamna Auto is a leading manufacturer and supplier of Leaf Springs and Suspension products for both Original Equipment Manufacturers and aftermarket customers in the light,
medium, and heavy-duty truck and trailer market.
Over the years, we have been successful in building a respectable reputation among our clients as trustworthy partners in the domestic and export market.

At present, we are India's No.1 and World's # 2 Multi-Leaf and parabolic spring manufacturer.
Our products are made out of the highest quality steel, with the best manufacturing process and tested in world-class R&D facilities.
We offer a wide range of standard and custom single-leaf, multi-leaf, and tapered springs which are available off the shelf.
We also provide customized solutions to meet our customers expectation.

Apart from leaf springs, we also specialize in manufacturing of complete assemblies and accessories of Lift Axle, Trailer Mechanical Suspension, Air Suspension,
Bogey Suspension, Z Springs, U-Bolt, Pins, Hanger & Shackle & and also Stabilizer Bars.

Sonny Kapoor
LIASION AMERICAS
Supplier/Service Provider
---