Back to All Members Directory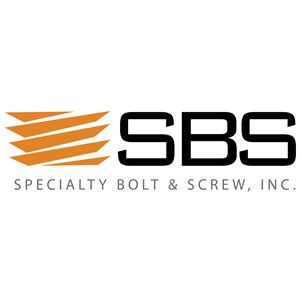 Organization Overview
OEM focused inventory management company specializing in fasteners, machined and turned parts, stamping, springs, and other commodity parts. Our services will help you eliminate stock outs and expedites while maintaining safe inventor levels.

SBS offers a full supply chai solution. We coordinate the global manufacture with SBS quality control located in Taiwan. Our 35 SBS direct employees work directly with the manufacturer to reduce cost, improve quality, and eliminate lead times.
Special Offer
Free SBS Intelli-Ban Automated Racking
Mention this offer to our VP of Business Development and receive free Intelli-Ban automated racking with your successful implementation. The Intelli-Ban system eliminates stock outs. Our automated racking uses lightbar technology to alert your dedicated account manager of low product, allowing SBS to react before your floor even knows there is an issue.
Keith Underwood
Vice President Business Development
Ashley Rannikko
Director of Marketing & Communications
Supplier/Service Provider
---
Member Categories
Fabricated Parts, Fasteners, Gaskets/Seals, Hardware, Metal Stamping