R&R Trailers Helps Local Youth Fishing Team Reel in Their Gear
Date posted
October 3, 2023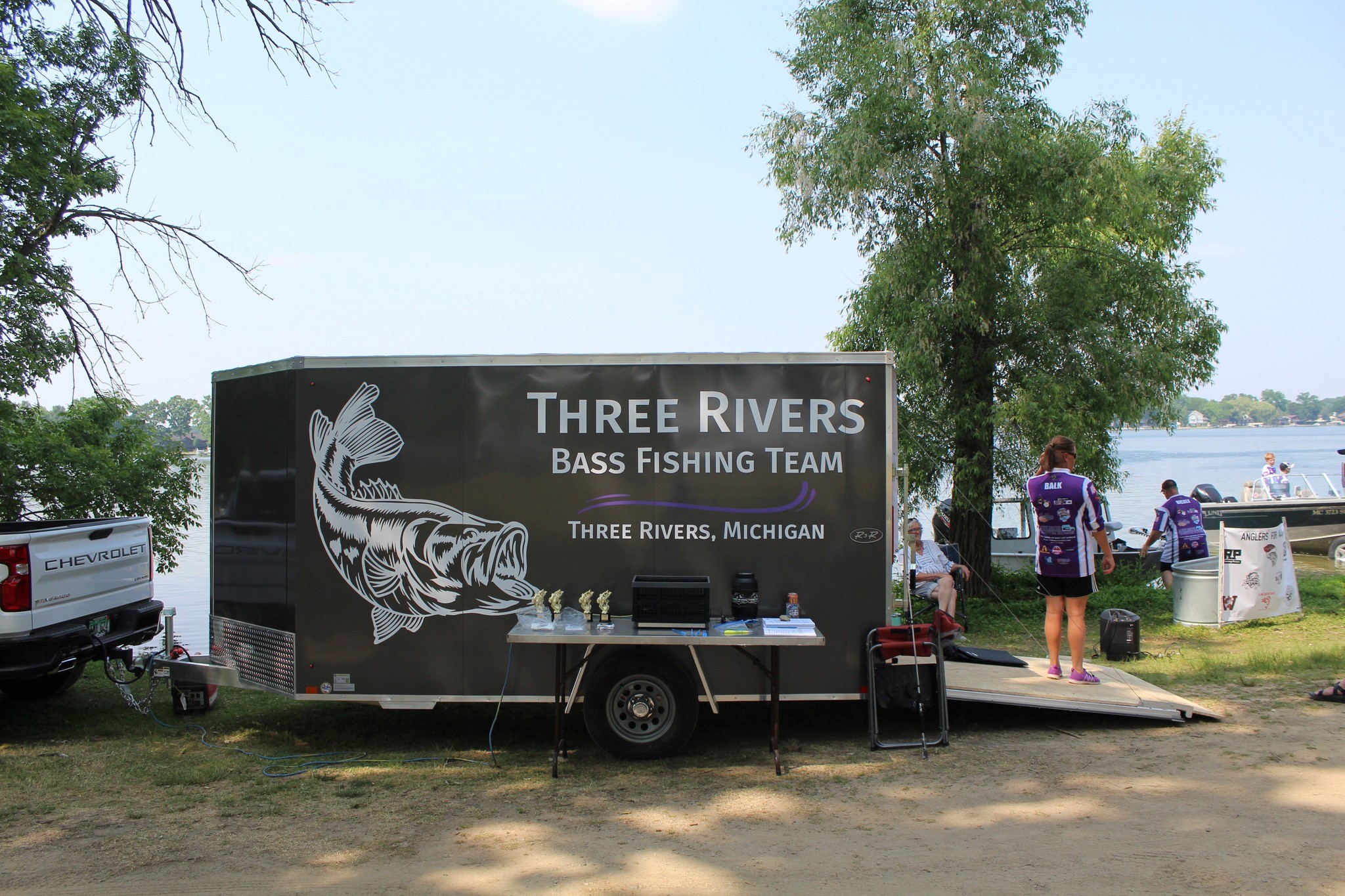 The National Association of Trailer Manufacturers (NATM) member company R & R Trailers, Inc. donated a trailer to the Three Rivers Youth Bass Fishing Team to haul their gear to tournaments. R & R Trailers and the school are located in Three River, Michigan, a city of about 8,000 located 150 miles southwest of Detroit near the Indiana border. The Three Rivers school has around 700 students.
The fishing team is new to the school and Carrie Balk, Three Rivers High School Principal, says the trailer has been instrumental in helping the team get all their equipment to their weekly tournaments.
"My family has bought trailers from R & R, really for years, so they have a strong reputation in our area," Balk said. "To have them step up and do this for our team I think shows a real commitment to the school and our community."
Balk was approached just before the COVID-19 pandemic by a few of her students who said they were interested in the school starting a bass fishing team. Those plans had to be put on pause for a while but ultimately it was something the students wanted. The school surveyed the students and 92 kids said they would be interested in a fishing team. They held a meeting and 40 kids and their parents showed up.
"It filled up our auditorium. It was really cool," Balk said. "It's neat because a lot of times I think with teenagers there's a stereotype that they're inside playing video games and they don't want to be outside. This certainly showed that that's not true."
The parent meeting got the ball rolling and the team was finally formed in May 2022. The team is part of the Michigan Youth Bass Fishing Association, which is part of the Bass Federation. They fish all over the state and have anglers from high school age down to some grade school kids. It's proved to be a success from the jump.
Success in the Making: The Team's Impressive First Year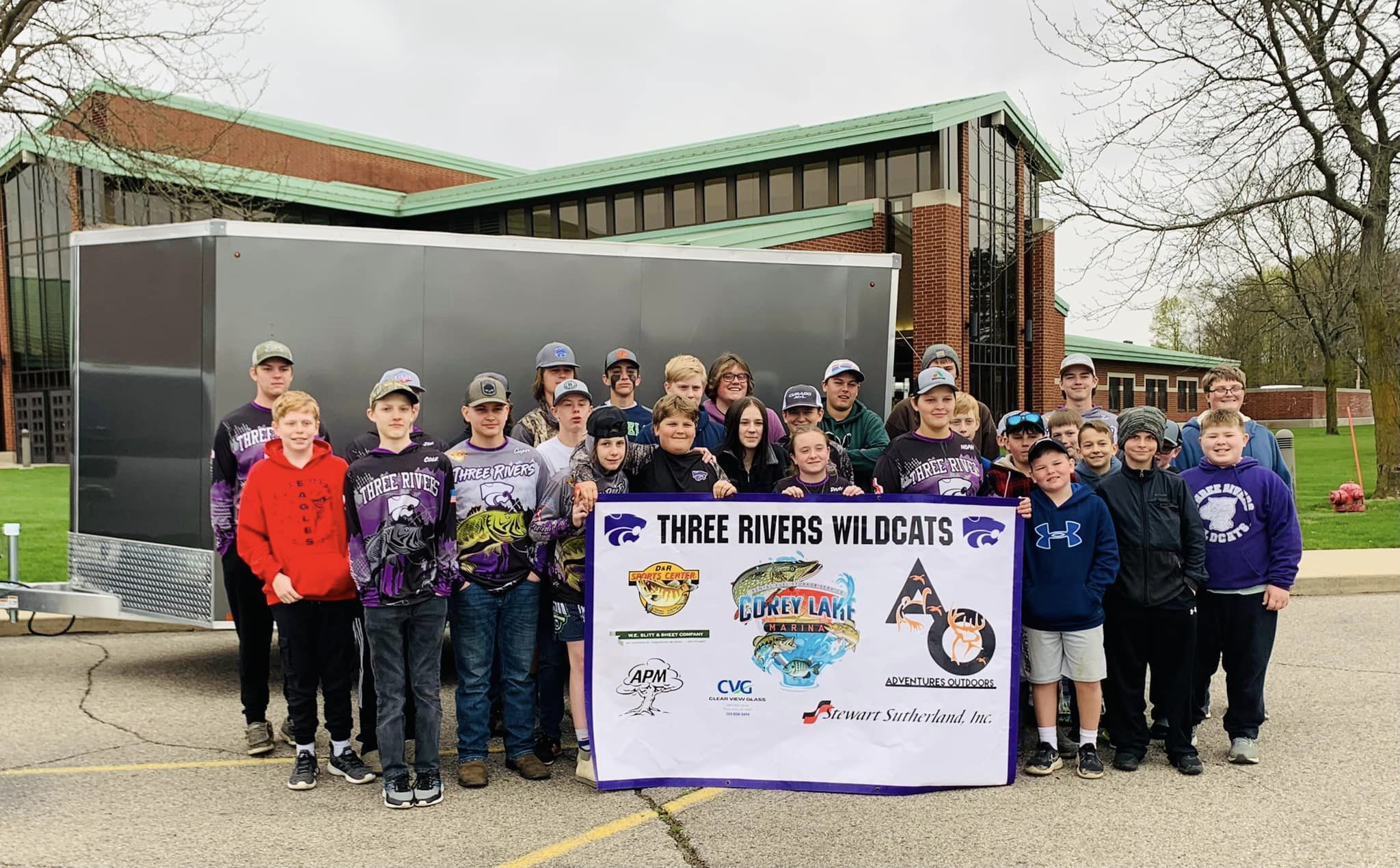 "We were fortunate last year that two of our junior anglers won the state championship and then they went on to fish Kentucky Lake in Tennessee and got fourth in the nation," Balk said. "For being our first year, we were certainly off to a pretty good start."
Tournaments are held on Saturday and Sunday with winners announced at the end of each day. Each boat has an adult captain and two students on board. They typically fish from 6:30 a.m. to 2:30 p.m. when weigh-ins start.
The Three Rivers team has kids that can't travel so they started a Monday series held on their local lakes that take place over June and the first half of July. The team typically brings about 22 boats and 44 kids.
"The Monday series is pretty big," Balk said. "We have some teams that joined us that are even from the other side of Michigan and make a two-and-a-half-hour drive to come fish our tournaments."
The Essential Equipment for Youth Bass Fishing Tournaments
The team requires a lot of gear for its tournaments. They need rods, tackle boxes, and for certain tournaments they also need a water tank, tables, a scale, a horse trough they use as a holding tank, tents, a generator, a speaker system with a microphone so announcements can be heard out on the boats, and a prize board. That is on top of towing boats. Balk says the trailer from R & R has been a game-changer.
"They built us the most beautiful trailer. It couldn't be more perfect," Balk said. "We have everything we need in there. We also put our stuff in there when we're traveling to tournaments. The tournament that we're fishing this weekend is about four and a half hours from home and again, we're pulling boats, so we don't have a lot of room. We mostly tent camp to keep costs down. It's nice to be able to put all that stuff in the trailer. It's organized. It's secure."
A Local Business with Strong Community Values
Balk reached out to a couple of trailer companies hoping for a used trailer. Robert Brewer, co-owner, co-founder, and president of R & R Trailers, was the first to answer the call and knew their company could do better than a rundown hand-me-down. R & R built the team a custom trailer with storage built-in for all their gear, including ceiling-mounted fishing rod racks. Brewer is an avid fisherman himself. He says he and the company love to help out local organizations whenever they can.
"We have been very community-oriented since the beginning. We started our business in the town we grew up in and have given back for their support to us," Brewer said. "We have donated trailers to our local school and other local organizations throughout the years."
R & R Trailer was founded in 1994 in Three Rivers. Its name stands for Robert and co-founder Rick. Rick retired in 2021 and sold his shares to his son Ross Daniels, so the name still holds. The company produces only aluminum trailers and has from day one, just as it has been involved in the community since day one.
"Most of us were born and raised here and continue to build our own families in this community," Daniels said. "Last year, I was elected to the Three Rivers Board of Education because of how strongly I believe in this school district and our community as a whole. The most specific reason though for donating the trailer to the bass fishing team was because it was a non-traditional sport that was gaining a lot of traction and participation from various types of students and we wanted to be a part of that and to help grow that inclusion."
The Journey of R&R Trailers: From Humble Beginnings to a Thriving Business
The first trailer R & R made was a clamshell snowmobile trailer that was put together by the two co-founders in Brewers' fathers' garage. From there, the duo opened a factory and hired their first employees. In 2000, the company moved from its downtown location to a new factory where it now produces all aluminum open and enclosed snowmobile trailers, cargo, motorcycle, utility, car haulers, custom open and enclosed trailers, toy haulers, marine products, such as personal watercraft lifts and trailers, docks, float rafts, kayak and small boat trailers and accessories.
Making all these different types of trailers all only in aluminum is one of the company's facets that sets it apart. Another is that it is factory-direct and they build products to sell directly to the end-user.
"We sell our products directly to customers (although we do have a few dealers) thereby eliminating the extra time and confusion caused by having to go through the middleman," Brewer said. "By doing this, we are able to offer a better trailer for a reasonable cost. We build our trailers to last by using thicker, stronger, and more tubing than most manufacturers."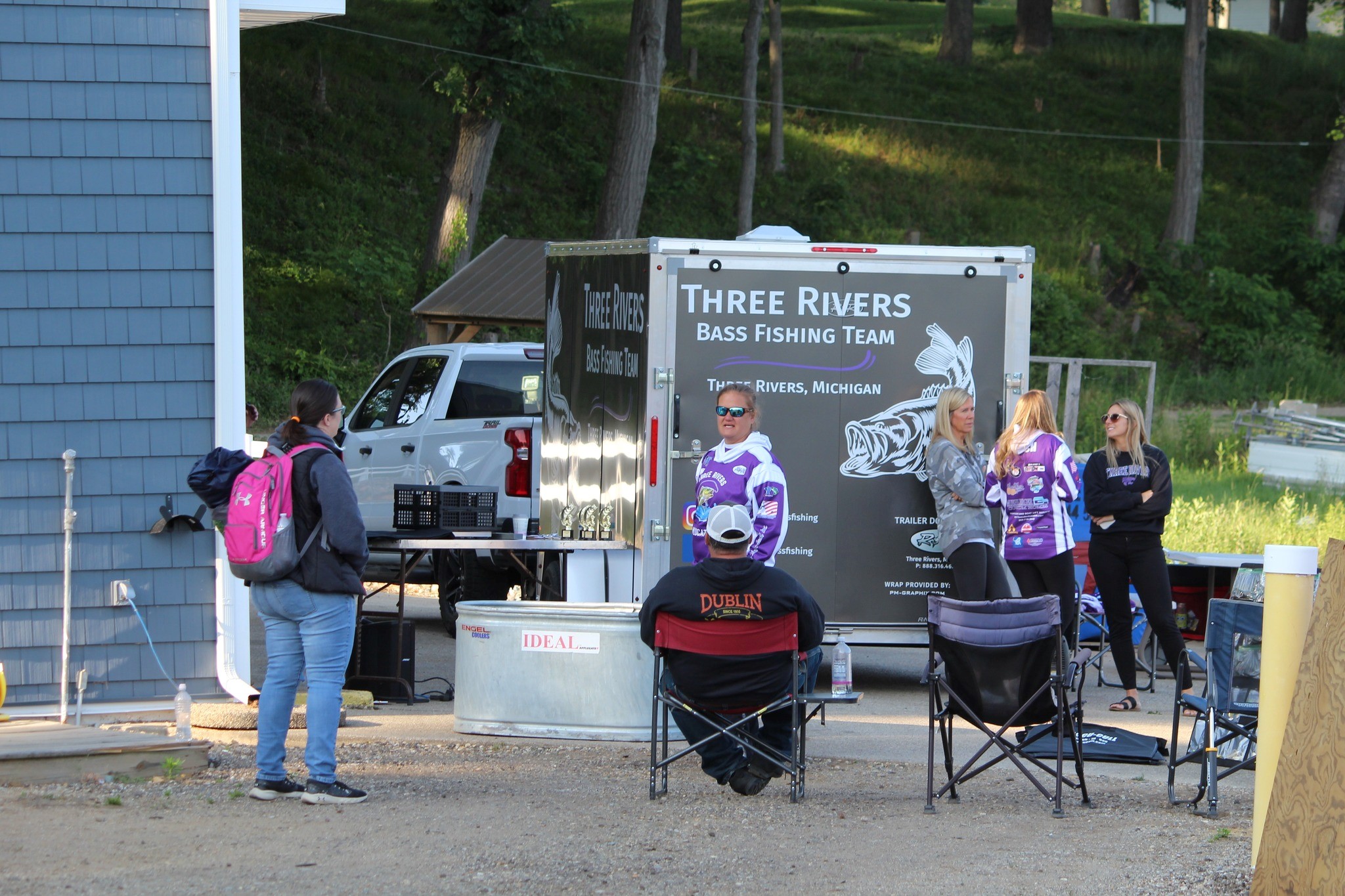 The bass fishing team's R & R Trailer will be something the team can use for a long time. Balk says the team likely wouldn't have been able to purchase one themselves. Without this donation, she said she's not sure how they'd be getting all their gear around.
"Our team, we're not financed at all through the school, so we don't receive any funding. We have to fundraise for everything and the thought of fundraising for that trailer – it probably wouldn't have happened," Balk said. "We put our fundraiser money toward gear for the kids, paying for memberships, offsetting the cost of their jerseys, and making sure they have everything they need. The trailer would have probably been quite a bit out of reach without their donation."
R & R Trailers, Inc. has been an NATM member since 2006. To learn more about them, visit www.rnrtrailers.com.
To submit article ideas or your own member feature, contact Tracks Editor Samantha Darling LaCount at Samantha.Darling@natm.com.