Board of Directors
Meet the NATM Board who oversees the Association's growth and development.
The NATM Board of Directors is responsible for the growth and development of the Association. It cultivates plans and programs for the Association that adhere to the goals of NATM's Strategic Plan and its mission to "promote trailer safety and the success of the trailer manufacturing industry through education and advocacy. The Board is also tasked with oversight of the Executive Director and approval of NATM Committee recommendations.
The Board consists of volunteers from 12 regular (trailer manufacturing) members and four associate (supplier) members. Members of the Board are elected by the membership for 3-year terms. Annually, 1/3 of the board seats are up for election, with 2/3 of the board remaining the same. Board member selection is based on association involvement, industry experience, and knowledge.
If you are interested in learning more about the NATM Board of Directors including serving or nominating a candidate or would like to discuss NATM's Strategic Plan, please contact Interim Executive Director Alex Stowe at Alex.Stowe@natm.com.​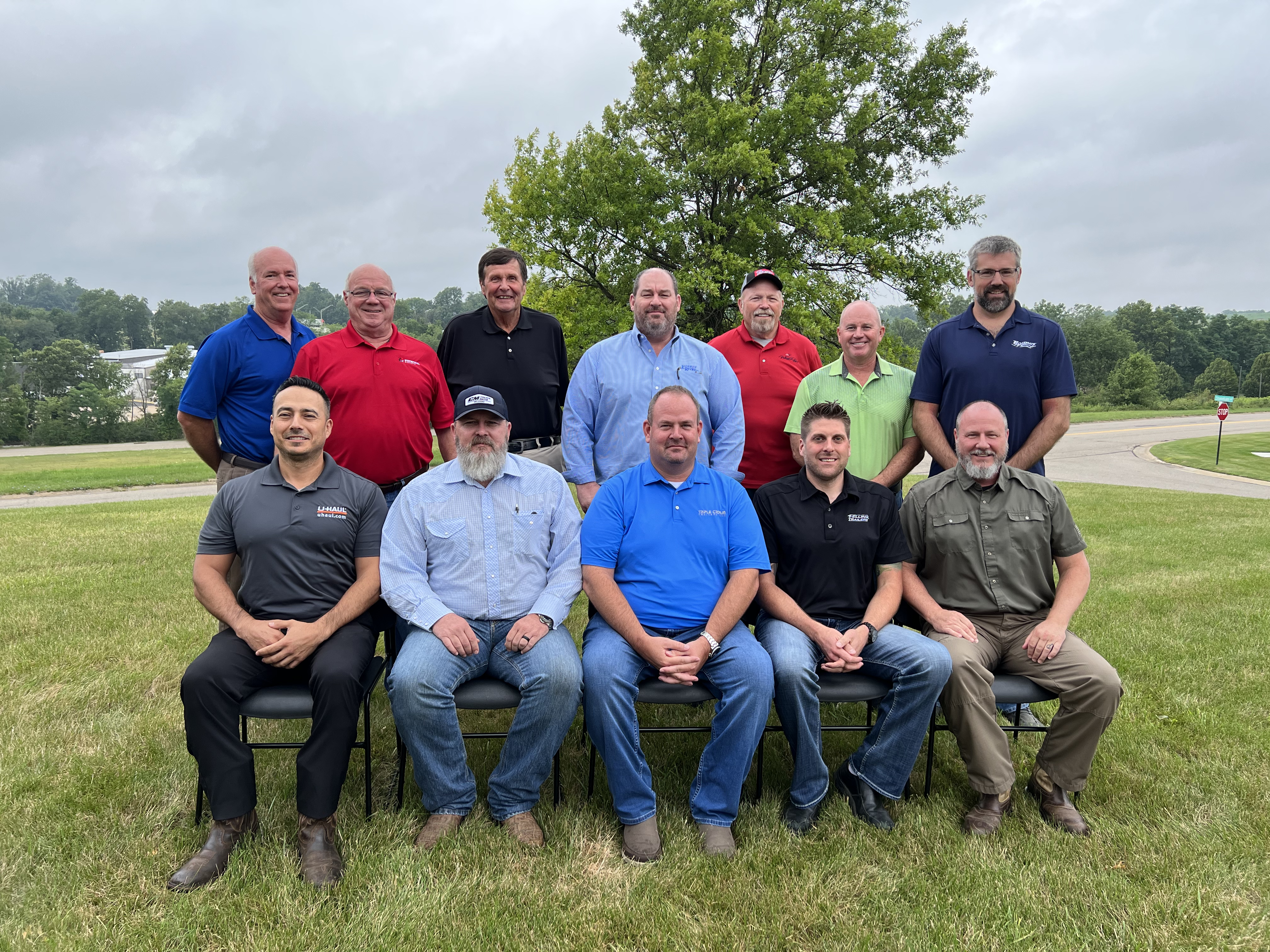 Board of Directors
2021-2024
Leo Akins, Forest River, Inc.
Andy Derr, M.H. Eby, Inc.
John Kerr, Marsh McLennan Agency
Rick Huddleston, White River Marine Group, LLC
2022-2025
Charles Daugherty, Red Fern Dynamics
Andy Gehman, MGS Incorporated
Daniel Luby, BoatMate Trailers, Inc.
Nathan Uphus, Felling Trailers Inc.
2023-2026
Bill O'Hara, Dexter
Jon Devitt, Midwest Industries, Inc.
Jeff Jones, Statistical Sruveys, Inc.
Dustin Miller, Cross Trailers, Inc.
Mike Story, LOOK Trailers
Michael Etheridge, Wylie & Son, Inc.
Leadership