Dealer Affiliate Program
High value benefits and support at the affordable price of $150.
---

---
About Our Program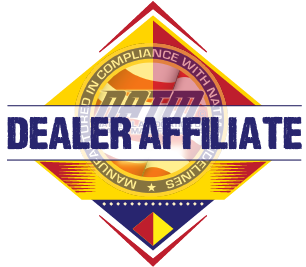 NATM has been committed to trailer safety for more than 30 years. While NATM has long worked with trailer manufacturers, industry suppliers, and service providers, trailer safety can only be improved through dealer interaction and consumer education. The launch of the NATM Dealer Affiliation is an opportunity to unify the trailer industry in an effort to improve trailer safety.
NAT​M Dealer Affiliates will experience a host of benefits, with an emphasis on education and resource access.
---
Why Join NATM
NATM Dealer Affiliate Special

NATM is currently running a Dealer Affiliate special! Join now for only $150 to receive two free full registration, two free full spouse/partner registrations, and two hotel room nights (a $1,700 value) at the upcoming 2023 Convention & Trade Show in Las Vegas, NV Feb. 13-15, 2024!





Dealer Compendium

The Compendium is full of educational content and materials that will help trailer dealers access essential information quickly and easily in one place. The document includes state laws, helpful trailer safety information, and resources NATM Dealer Affiliates can pass along to their customers.

Safety publications

Once you join as a NATM Dealer Affiliate, you'll get our Dealer Welcome Box. This welcome kit has samples of safety publications and resources you can provide your customers. Affiliates will receive Safely Towing a Trailer Brochures, Light & Wheel Torquing Posters, Trailer Safety Week Keychains, and The Trailer Handbook.
---
Additional Exclusive Benefits:
NATM 401(k)
Trailer Dealer Committee Participation
---
Dealer Affiliate Team