Back to Events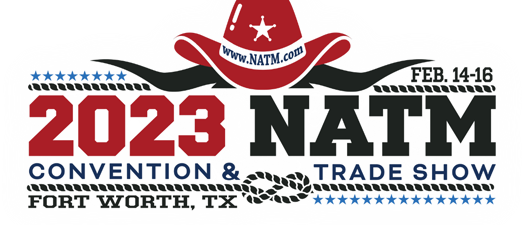 2023 Convention & Trade Show
Monday, February 13, 2023
at
6:00 PM (CST)
to Thursday, February 16, 2023 at 12:00 PM (CST)
* Registration open until 2/12/23 at 9:00 PM (CST)
Event Details
The NATM Convention & Trade Show provides the trailer industry an opportunity to expand your knowledge and skillset, all while networking with industry leaders and learning about the latest products in the industry. It's the perfect one-stop-shop for trailer manufacturers and dealers to meet with suppliers and service providers as they exhibit on the trade show floor. Looking for a new chain supplier? Interested in checking out new light options? Shopping around for new software to make life easier? If so, plan to attend the upcoming convention and meet directly with suppliers familiar with the industry!
For More Information: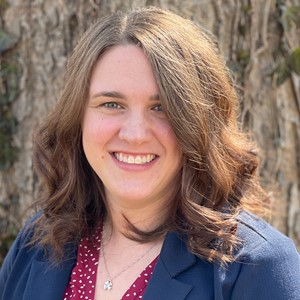 Catie Rutkowski
Membership & Events Coordinator
National Association of Trailer Manufacturers
COVID-19 WAIVER AND ACKNOWLEDGEMENT OF PERSONAL RESPONSIBILITY
By executing this registration, the attendee ("Attendee") acknowledges that notwithstanding any safety precautions NATM implements, as required by applicable law or otherwise, with respect to the 2023 NATM Trade Show and Convention (which includes any and all related and affiliated activities, collectively the "Convention") in an effort to reduce the transmission of the Coronavirus, or any other contagious disease ("COVID-19"), Attendee's attendance at the Convention may increase the risk that Attendee will contract COVID-19, and NATM cannot and does not guarantee that Attendee will not become exposed to or infected with COVID-19 as a result of Attendee's attendance at the Convention.
Attendee acknowledges the contagious nature of COVID-19 and voluntarily assumes the risk of exposure to and infection by COVID-19 by attending the Convention and that such exposure or infection may result in Attendee's serious personal injury, illness, permanent disability, and/or death.
Attendee acknowledges that Attendee's risk of becoming exposed or infected with COVID-19 by attending the Convention may result from the actions, omissions, or negligence of others, including but not limited to NATM (including its employees, agents, and representatives), other attendees of the Convention (including other NATM members and exhibitors), staff of the convention center and other persons present in the convention center unrelated to the Convention, and employees and guests at the hotel which Attendee booked through NATM. Attendee expressly assumes all such risks.
Attendee releases, waives, and agrees to indemnify, defend, and hold harmless NATM (including its employees, agents, and representatives) from and against any and all liability, claims, demands, causes of action, judgments, and costs, including attorney's fees and court costs, for or related to any and all personal injuries and/ or damages of any nature arising out of or related to Attendee's exposure to or contraction of COVID-19 as a result of or in any way related to Attendee's attendance at the Convention ("Claims").
Attendee understands and agrees that the foregoing assumption of risk, waiver, release, and indemnification includes any Claims based on the acts, omissions, or negligence of NATM and its employees, agents, and representatives; however, such assumption of risk, release, waiver, and indemnification obligations shall not apply to the extent such Claims are caused by the gross negligence or willful misconduct of NATM, its employees, agents, or representatives.
Attendee agrees to comply with all applicable requirements, advisories, policies, procedures, and protocols of NATM, the Convention venue, the CDC, and any other governmental authority while attending the Convention.