Back to Events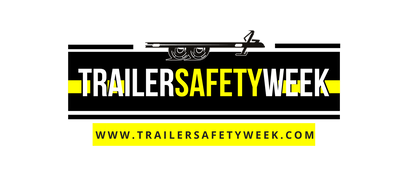 2024 Trailer Safety Week
Trailer Safety Week will officially take place June 2-8, 2024.
Saturday, June 8, 2024
Event Details
End-users are vastly under-educated on the proper use of trailers, and it is crucial to utilize the connections that dealers and manufacturers have with consumers in order to raise awareness of proper towing techniques and maintenance.
With millions of trailers traversing the nation's roadways every day and being used by businesses, local governments and individuals for recreational purposes it is crucial to ensure that trailers are being towed safely for the sake of everyone on the roads.
Trailer Safety Week is an annual nation-wide awareness campaign aimed at:
Increasing awareness of the importance of being committed to trailer safety

Educating end-users about proper trailer maintenance and usage

Creating a stronger partnership and alliance between stakeholders of the industry including trailer dealers, manufacturers, and end-users
Become An Official Trailer Safety Week Ally
Improving trailer safety takes the collective effort of industry partners, agencies, and end-users. Through Trailer Safety Week, a nationwide marketing campaign of printed and online resources to trailer manufacturers, dealers, traffic safety professionals, and endorsers across the nation, there are options for everyone to get involved.
Becoming an Official Trailer Safety Week Ally is perfect for companies who want to be involved in the movement but have limited time to invest. We'll provide allies with everything they need to promote their involvement in Trailer Safety Week and support improved roadway safety.


---
---