New Member HD Trailer Utilizes Convention Compliance Training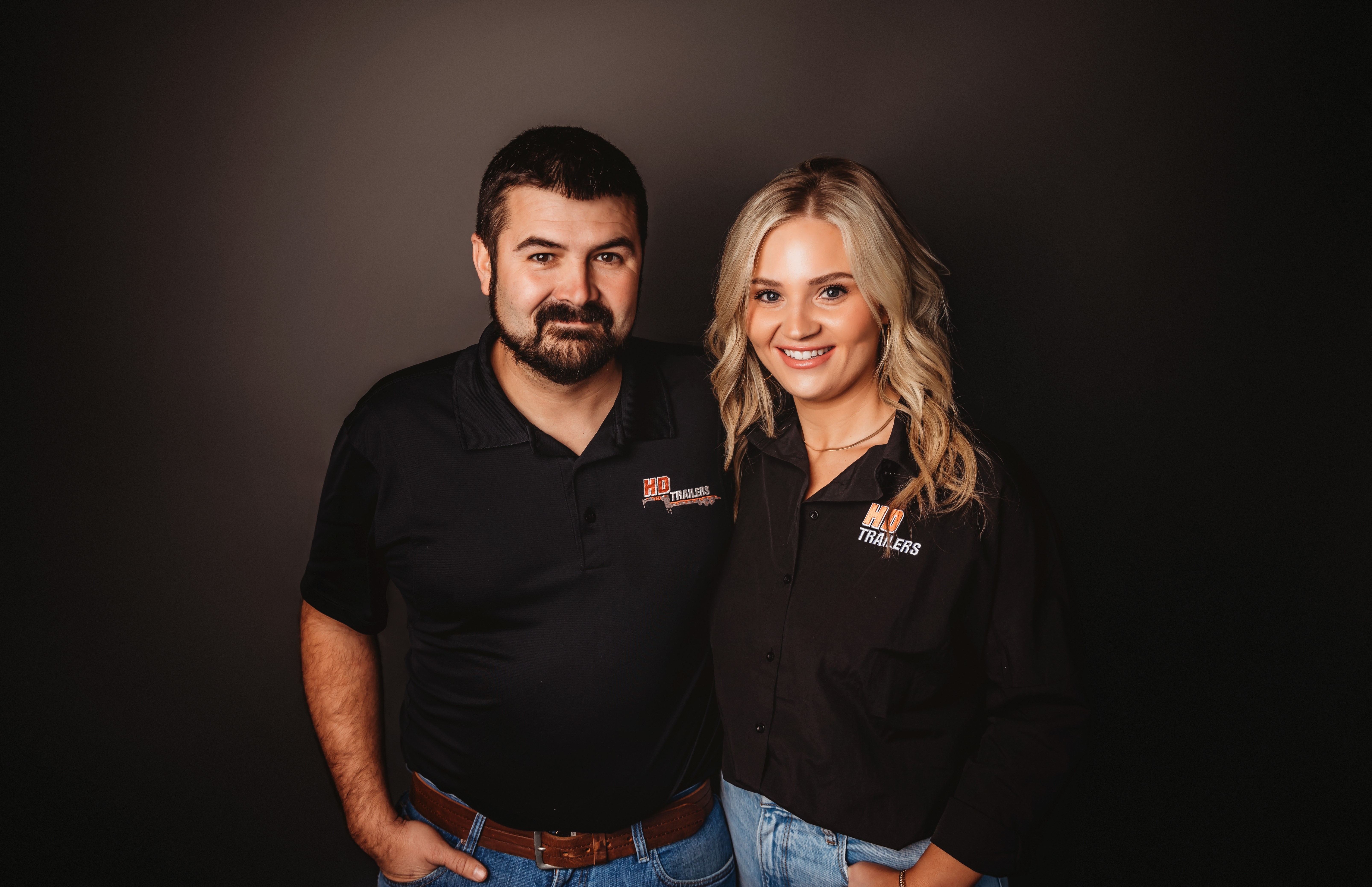 HD Trailer MFG LLC recently joined NATM in January of 2023. Chris and Ashley Justice own HD Trailer out of Powderly, Texas, which is located 145 miles northwest of Forth Worth, Texas. They joined at the perfect time to take advantage of the 2023 NATM Convention & Trade Show taking place just a three-hour drive away.
"I think it's a very good thing for manufacturers to be able to see new products and what's all out there," Chris said. " At your convention, it's all about what we need as manufacturers."
"I really did enjoy going and seeing a lot of new vendors," Ashley said. "We actually got a couple of new vendors from being at the show."
Vendors weren't all the Justices' had their eyes out for in Forth Worth. The week before the convention, they got an email from NATM's Technical Director Scott Crimmins saying that he would be out the following week to do their initial consultation.
"That day at Coffee & Compliance, we were like, who is this guy? Because this guy's coming to our plant," Ashley said.
The NATM Compliance Team did two presentations over the span of the 2023 NATM Convention & Trade Show. The Justices' made it a point to attend both the Technical Forum Session 4, which covered Emerging Trends in Trailering and an NATM Compliance Program Overview; as well as the Coffee & Compliance workshop held on the showroom floor.
"We got some good knowledge from that. There were a couple of things that we just wanted to make sure we were doing right. One thing we weren't doing, to be honest, but we learned that we had to do it, and he was like honestly no one ever knows to do that, was the tire card," Ashley said. "There were people in there who have run a trailer business for I can't tell you how long and they were confused on what they were supposed to do, and I was like, well, that makes me feel a little better."
"The biggest things were the tire cards, the importance of record keeping, and then also updating your 565 and 566 forms, because I never thought about updating them before," Chris said. "I thought it was a one-time and you never had to touch it again type thing."
NATM provides education on tire record-keeping requirements for trailer manufacturers and dealers. See Page 52 for more tire record keeping information, or if you have specific questions, contact the NATM Compliance Team at Compliance@natm.com or call (785) 272-4433.
The extra work they put in paid off. HD Trailer passed their initial NATM Compliance consultation without any corrections. A pass on the first try is not expected or something everyone can manage.
"Scott said that was a big thing — passing your first (consultation)," Chris said.
HD Trailer is new to NATM, and they're pretty new to the industry as well. Ashley and Chris took a road trip to pick up their first welder from Facebook Marketplace with their three-week-old daughter in tow. The company started up right after in 2019.
"It was just us two for a few weeks and we hired one employee," Ashley said. "Chris pretty much did all the work besides having a part-time welder for the first few months."
Since then, the company has expanded to 14 employees. They've zeroed in on the type of trailer they specialize in and look forward to continued growth and taking full advantage of their NATM membership.
"October of 2021 we swapped over to all goosenecks only. We started doing goosenecks and that's what we've stuck to," Chris said. "I stress on quality, being innovative, and customer service. I believe in taking care of our customers and making sure that, not only our dealers are happy, but the end-user is taken care of and is happy too."
HD Trailer MFG LLC joined NATM in 2023. To learn more about them, visit www.hdtrailersales.com.
To submit article ideas or your own membership stories, contact Tracks Editor Samantha Darling LaCount.