In Memoriam: Gary Potter
Date posted
March 27, 2020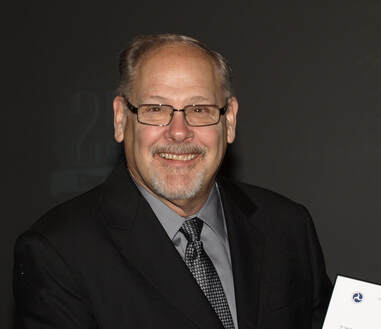 NATM Past President Gary Leslie Potter, 70, died March 4, 2020 after a long battle with cancer. Gary was born August 22, 1949, in Baltimore, Maryland to Jack and Colleen (Nestor) Potter.

Potter served as the vice president/general manager of EZ Loader Custom Boat Trailers. He was a loyal and dedicated employee for 25 years and truly had a love for his career and all of those that worked for him.

EZ Loader Custom Boat Trailers joined NATM in 1997 and is one of the companies certified by both the NMMA and NATM. He was awarded the NATM Outstanding Member Award at the 26th Annual NATM Convention & Trade Show in 2014 for his significant contributions to the trailer manufacturing industry.

Potter began his career in the trailer industry in 1977 and had been an active member of both NATM and the National Marine Manufacturers Association (NMMA). Potter is the individual primarily responsible for bringing NMMA and NATM together to form a coalition benefiting all trailer manufacturers.

He initiated NATM's participation in the annual Regulatory Roundup and was a vocal advocate for the joint certification program between NATM and the NMMA's Boat Trailer Manufacturer's Association (BTMA). He served as the president of BTMA and as a board member for the National Association of Marine Products & Services. BTMA honored Gary with the Lifetime Achievement Award in 2019. The award recognizes the accomplishments of an individual who has great influence on the marine industry, specifically their accomplishments in the betterment of boat trailering safety and the boat trailering industry as a whole.

His involvement with NATM is equally as impressive. He served as a NATM board member from 2009-2014, serving as president of the Association from 2011 until 2013. Potter also served on and chaired numerous NATM committees.
When he was president of NATM, he was involved with every committee, following each committee closely and participating in most committee meetings to follow their progress and ensure each committee accomplished its goals. He was also a member of the initial NATM Political Action Committee Board, serving from 2010-2013.
​
"Gary was perhaps the most engaged and passionate NATM President the Association has seen. His enthusiasm for the industry and commitment to safety was one of the things that struck me most as a new staff person. His passion bred passion in those around him. His tenure on the board left an indelible mark on me," said NATM Executive Director Kendra Ansley. "He was a wonderful and kind person, and he is greatly missed."

Gary is survived by his wife of 28 years, Mary Owens Potter; his children Scott Potter of Berlin, New Jersey, Dani (Brian) Dickert of Berlin, Rachel Langmaid of Conway, Arkansas, and Mitchell Potter of Lewisville, Texas; his sister Marleen Griffin of Catonsville, Maryland; and two grandsons Mason Potter and Cole Dickert.

A celebration of life was held on March 14, 2020, at Roller Funeral Home in Mountain Home, AR. Gary was very passionate about children and in honor of him, the family requested donations be made to the Backpack Food 4 Kids program through the First United Methodist Church in Mountain Home (605 W. 6th St., Mountain Home, AR 72653) or to the Autism Speaks Organization. The online guestbook is available at rollerfuneralhomes.com.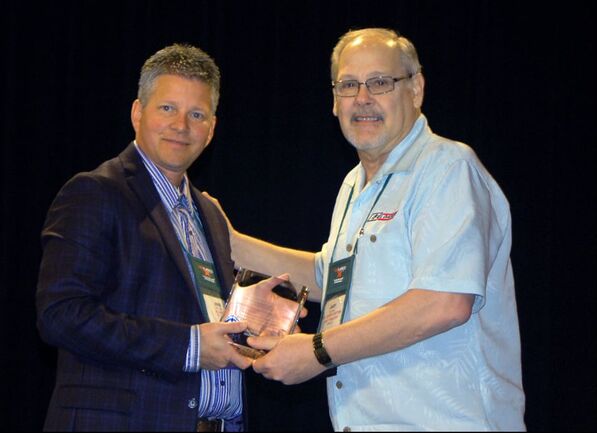 Gary Potter receiving the NATM Outstanding Member Award in 2014.