Dealers Join the Trailer Safety Movement
Date posted
April 24, 2020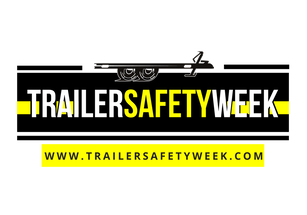 Trailer Safety Week offers a unique opportunity for the entire trailer industry to come together and make the nation's roadways safer one trailer at a time. Trailer dealers are encouraged to participate as Trailer Safety Allies to help further TSW's mission to improve the safety of the nation's roadways by increasing awareness on safe trailering practices.

Held the first week of June every year, Trailer Safety Week reaches over 60,000 individuals annually. It is the first nationwide traffic safety initiative aimed at addressing safe towing practices for light- and medium-duty trailers. NATM has developed content and resources in furtherance of this mission, all available through TrailerSafetyWeek.com.
​
This year's national awareness campaign takes place June 7-13, 2020. Trailer Safety Week has historically featured both onsite facility events and online presence. For 2020, NATM is encouraging trailer dealers, manufacturers, and suppliers to focus efforts online to reach end-users!

Top Reasons to Become a Trailer Safety Ally
It's easy! Simply go to

TrailerSafetyWeek.com. From there, fill out the form, and the Trailer Safety Week team will be in touch.
​All trailer safety allies are provided with the official Trailer Safety Week Communications Kit.
Becoming a Trailer Safety Week Ally shows potential customers that your company prides itself on all things safety.

Trailer Safety Week Communications Kit
The NATM Trailer Safety Week Communications Kit is a digital kit that includes pre-crafted social media posts, downloadable Trailer Safety Week graphics, a blog post, and much more. Promoting your company's involvement with Trailer Safety Week is a breeze with this jam-packed kit. The content can even be customized to include content specific to your products and services that promote trailer safety. This kit consists of the following assets specifically for TSW Allies:
An official TSW Ally badge to add to your website
Official TSW Ally graphics for various social media platforms including Facebook, Twitter, and Instagram
Sample posts for social media
A sample blog post
Website Banners
​
For more information, TrailerSafetyWeek.com, or email NATM Assistant Director Meghan Ryan at Meghan.Ryan@natm.com. NATM looks forward to working with its members to improve the safety of the light- and medium-duty trailer industry!