Dealers Invited to 2022 Convention & Trade Show
Date posted
April 28, 2021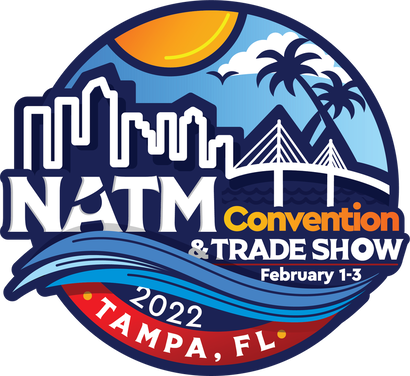 NATM is inviting trailer dealers to the 2022 NATM Convention & Trade Show in Tampa, Fla. Feb. 1-3, 2022!
NATM has been committed to trailer safety for more than 30 years. While NATM has long worked with trailer manufacturers, industry suppliers, and service providers, trailer safety can only be improved through dealer interaction and consumer education. Expanding the Association's base to include Dealer Affiliates and now allowing dealers to attend the Annual Convention & Trade Show is the logical next step to advancing the mission of NATM.
The NATM Convention & Trade Show is the annual trade show for the light- and medium-duty trailer industry. With more than 1,000 trailer manufacturer and supplier attendees per year and growing, this "must attend" event provides education, networking, and communication for those in the industry. The 2020 sold out trade show boasted over 200 exhibiting companies, with 37 new exhibitors, which gave attendees a variety of products and services to view. The show also included attendees from over 100 trailer manufacturers companies from across North America.
Dealer attendees will have the opportunity to participate in all workshops and technical forums. The Association's purpose is to open up lines of communication, increase trailer safety awareness, and provide dealers with the education and information they have long requested from NATM. NATM has worked diligently with committees, trailer manufacturers, industry suppliers, and dealers to create a path of inclusion for dealers.
NATM will be offering a "New Dealer Promotion" to help offset costs for dealers attending the show. NATM Dealer Affiliates are eligible for two complimentary registrations and two free hotel room nights while available! NATM will provide more information to all Dealer Affiliates via email in September.
Online registration will open this fall. NATM looks forward to seeing you in Tampa! For more information about the Convention & Trade Show or the NATM Dealer Affiliate program, contact NATM Assistant Director Meghan Ryan at Meghan.Ryan@natm.com or (785) 272-4433.