Join the Trailer Safety Movement: Trailer Safety Week 2020
While NATM prides itself on promoting trailer safety 365 days of the year, Trailer Safety Week offers a unique opportunity for the trailer industry to come together and make the nation's roadways safer one trailer at a time. The mission of Trailer Safety Week (TSW) is to improve the safety of the nation's roadways by increasing trailer safety awareness through education of end-users, dealers, and manufacturers on safe trailering practices. Held the first week of June every year, Trailer Safety Week reaches over 60,000 individuals annually and is the first nationwide traffic safety initiative aimed at addressing safe towing practices for light- and medium-duty trailers. NATM has developed content and resources in furtherance of this mission, all available through www.TrailerSafetyWeek.com.
This year's national awareness campaign takes place June 7-13, 2020. Trailer Safety Week has historically featured both onsite facility events and online presence. For 2020, NATM is encouraging its members to focus efforts online to reach end- users and dealers as either Trailer Safety Allies, Champions or Partners.




Trailer Safety Ally Program:
​
Becoming an Official Trailer Safety Week Ally is a wonderful opportunity for companies who want to be involved in the safety movement but don't have significant time to invest. NATM provides Allies with the official Trailer Safety Communications kit to promote their involvement in Trailer Safety Week and to share information about safe trailering practices. This digital kit includes pre-crafted social media posts, downloadable Trailer Safety Week graphics, a blog post and much more. Promoting the company's involvement with Trailer Safety Week is a breeze with this jam-packed kit. The content can even be customized to include content specific to each Ally's products and services that promote trailer safety.

Becoming a Trailer Safety Week Ally shows potential customers that this company prides itself on making safe products. Visit www.TrailerSafetyWeek.com for more information.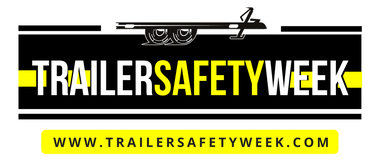 NATM is excited to announce new opportunities for engagement from industry members and peer organizations. For the awareness campaign to expand its reach and effectively improve roadway safety, Trailer Safety Week depends on extraordinary supporters who go above and beyond to reach their industry contacts and end-users. Further, to continue expanding the educational resources available to end-users, NATM is looking to partner with experts and other key stakeholders in towing and traffic safety.
As the Association commits itself to expansion, two new programs were created for industry organizations that would like to join NATM and its TSW Allies in improving trailer safety: TSW Champions and TSW Partnerships.



Trailer Safety Champion Program:
NATM created the Trailer Safety Week Champion program to highlight companies whose support of TSW exceeds that of a TSW Ally. As such, the company will earn greater promotional opportunities. While Trailer Safety Week includes Allies across the country, Trailer Safety Week Champions are those who fulfill the following requirements and receive the benefits listed below.

The next level of involvement is TSW Partnerships. The Trailer Safety Week Partnership program was established to recognize companies, groups, and agencies who support the mission of Trailer Safety Week through content development and resource sharing. Partnerships require more significant commitment in terms of educational content creation and the sharing of content and must conform to specific standards and requirements.
For more information about becoming a Trailer Safety Ally, Champion or Partner, visit www.TrailerSafetyWeek.com, or email NATM Assistant Director Meghan Ryan at Meghan.Ryan@natm.com.
​
NATM looks forward to working with its members to improve the safety of the light- and medium-duty trailer industry!