NATM Feeds America
Date posted
November 25, 2020

On November 9th, NATM launched its first annual giving campaign – NATM Feeds America – an opportunity for the industry and NATM to join together in giving back to charitable organizations. For 2020, NATM chose to support Feeding America, an organization that works nationwide to provide meals to those in need. With 98.7% of all funding going directly into programming, Feeding America is able to turn each dollar donated into 10 meals.

With more than 54 million Americans expected to face food insecurity this year as a result of the pandemic and wildfires, feeding our neighbors is more important than perhaps it has ever been. As a new wave of COVID-19 continues to debilitate the country and with schools choosing to go remote this winter, it is estimated 18 million children will face food insecurity – many of whom rely on school for meals.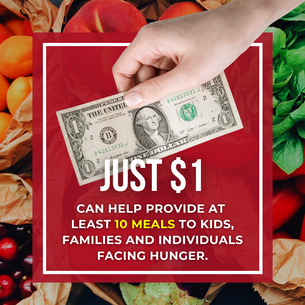 When NATM launched this campaign in early November, the Association set the goal of raising $5,000 from members and promised to match that first $5,000 dollar for dollar. In less than 36 hours, the trailer industry showed up and exceeded that goal. The fundraising bar was then raised to $8,000 and just 10 days after launching the campaign, the industry again exceeded the goal.

We're asking for your help to raise $11,000 and create 100,000 meals for those in need. NATM will contribute the promised $5,000 creating an additional 50,000 meals.

Help NATM Feed America today!

To thank our members for giving back, the company that collectively contributes the most will be covered in NATM's marketing of the campaign, both in print and online via various industry publications, and receive a free full-page ad in Tracks. And, for every $100 donated, you get one entry into a drawing for a free full Convention registration – the more you give the more entries you get!