Wil-Ro Named Top Workplace for Second Consecutive Year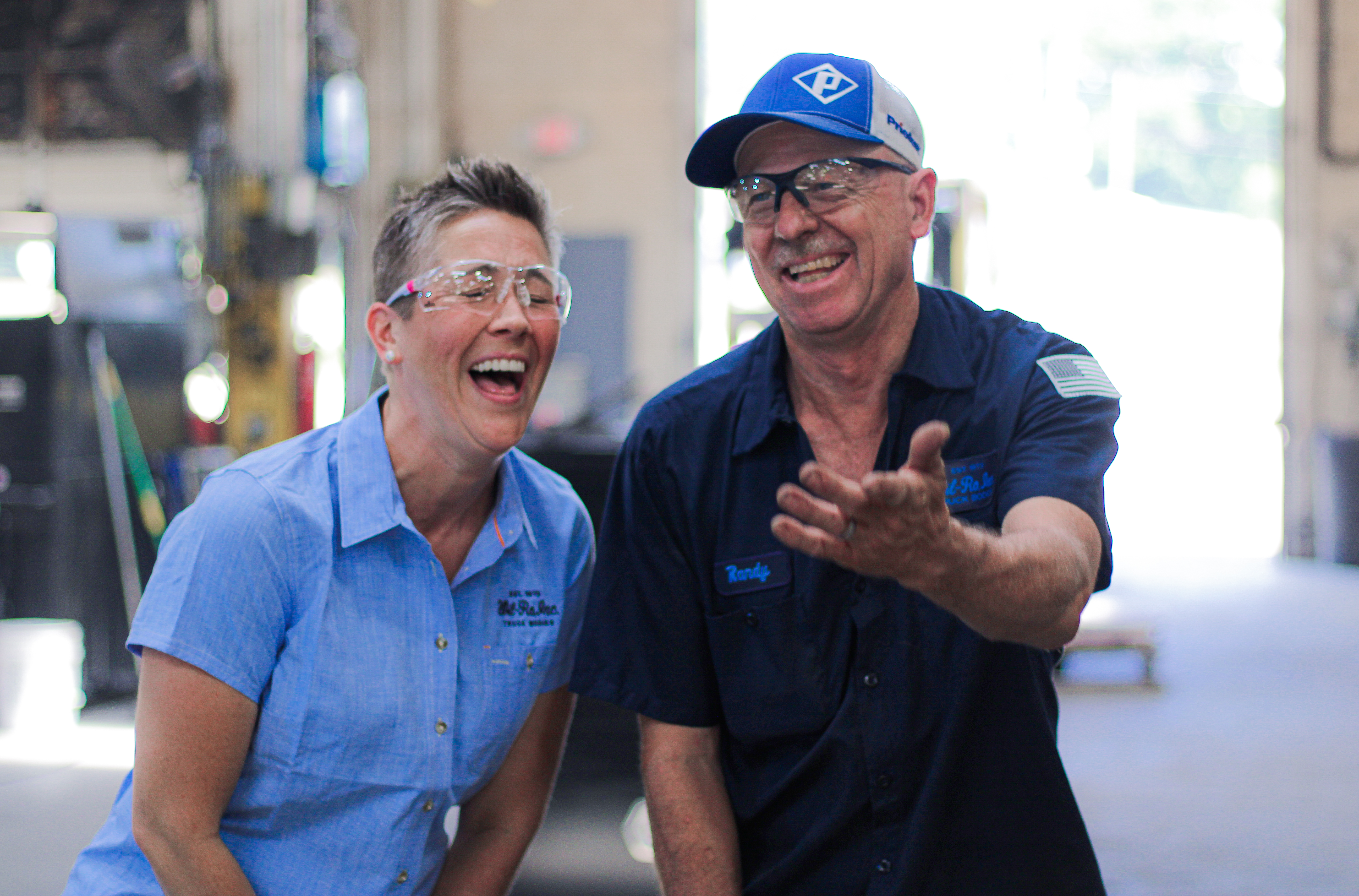 The National Association of Trailer Manufacturers (NATM) member Wil-Ro, Inc. has been named a Top Workplace by The Tennessean newspaper for the second consecutive year. The list is determined based on employee surveys done by the nominated companies.
"You give out surveys, that are anonymous surveys, to everyone on your workforce and they have the opportunity to fill out. I believe it is 24 questions that ask about leadership, culture, where the employees feel like the company might be going, whether it's going in a positive direction, whether they feel included. Do they feel they have room to grow? Things like that," said Ashley Freeman, Wil-Ro's Chief People Officer.
The survey is conducted by third-party Energage, an industry research company. Everyone in the company from the CEO on down has the chance to fill out the survey. The fact that the award is based on employee feedback makes Freeman as well as Wil-Ro Owner Joshua Coster especially proud.
"It was really exciting to be awarded the second year in a row. One, because I think it speaks to the positive things we're trying to do with the culture here at the company, and also I know for (Coster) it's really big. It's a huge initiative to value people over products and people over profits," Freeman said. "Obviously, we have to be profitable to continue to be a business, and continue to put food on our tables, and be able to put paychecks in our banks, but at the end of the day, if the people who work for you aren't happy, then your product, and your quality, and all of those things are going to suffer."
Wil-Ro, Inc. was incorporated in 1973 and recently celebrated 50 years in business. The name combines the first names of the company's two founders, brothers William and Roger Anderson. Coster purchased the company from them in 2017.
"He really started to make some changes with branding. He wanted to maintain the integrity of the product and the reputation of the product," Freeman said. "He actually still keeps in close contact and works with the original owner, but for the most part, he did a complete 180 with the company. He wanted to really start building pride in the brand, pride in the quality of the product."
Wil-Ro is a small company. There are just 36 employees including just two engineers and 25 people in the factory. Freeman says their size is an advantage. Keeping the team on the same page is easier and they're able to be more adaptable.
"We're always looking to be innovative and kind of keep up with or even a little bit ahead of the curve in the industry because we are not the only work truck manufacturer out there. You could google work truck manufacturers and find probably 25-30 different places all around the country that make products very similar to what we make, but we're a little bit more expensive and we pride ourselves on the quality of our product and use the highest quality materials to make the product," Freeman said. "Innovating, and growing, and hearing new ideas, and being willing to hear the struggles and the things the customers need, and using our engineers and our production team to accommodate those needs out in the industry – I think is a really exciting thing that we can do."
"I actually overheard a conversation yesterday. A salesperson talking to our engineers about reengineering one of our most popular bodies to fit on a certain type of chassie that's out there now," Freeman said. "I just think that we're constantly looking to be competitive in the industry, to raise the bar on what we offer. We're not trying to be like anybody else."
"Innovate and grow" is one of the eight core values of the revamped Wil-Ro. While it certainly applies to their product, Freeman says it applies to their culture as well.
"We're constantly thinking about how can we rewrite the culture book. How can we take this policy that's too rigid based on today's standards and rewrite it so maintains our safety and core values but also isn't unreasonable," Freeman said. "We're rewritten our culture book three times since I've been here in August of 2021, and not because people are trying to skirt the policies, but because we see an opportunity to improve and accommodate our workforce better."
Writing (and rewriting) the culture book is part of Freeman's responsibilities as Chief People Officer. It's a broad gig that she describes as having a spoon in every pot. Improving the company dynamics is something she took on when she was first hired. They all worked for it and Freeman says it is part of what makes their team work so well.
"The very first time in August of 2021 I stepped into the morning pow-wow I just saw a bunch of folded arms. Like, who is this lady and why does she think she's going to make us like one another?" Freeman said. "I was determined. Y'all are going to like me and we're going to like one another because we have to be here, and work together, and we're a small team. Now, we have inside jokes and we pick on one another. Everybody works really well together. There are plenty of opportunities to problem solve."
Wil-Ro holds morning and afternoon daily meetings where they check in, discuss the goals of the day, and just have eyes on each other. Now the meetings look different than almost a year ago. Freeman says there's a lot of clapping and celebrating each other's accomplishments big and small.
"We do call-outs at the end of the day where you can recognize a core value in one or more team members and you get to call them out for doing something positive or representing that core value throughout the day," Freeman said. "You get to call them out in front of the entire company."
Freeman says she's hopeful there will be more reason to celebrate soon. The company just completed the paperwork for the 2023 Tennessean Top Workplace and they're looking to make it three consecutive years. In the meantime, they will keep doing what works.
"We're very much a team of people. We're not a family. We don't use family. We are a team, and we all have our strengths, and we all have our things we need to work on," Freeman said. "We actually have lunches and breakfasts a couple times a month. We celebrate birthdays. We celebrate work anniversaries. We just try to recognize one another for more than what we're doing on the clock, and I think that makes people feel seen."
Wil-Ro, Inc. has been a member of NATM since 2018. To learn more about them, visit www.wil-ro.com.
To submit article ideas or your own membership stories, contact Tracks Editor Samantha Darling LaCount at Samantha.Darling@natm.com.